THE EVOLUTION OF BIOMECHANICAL AND POSTURAL ANALYSIS
FlexInFit represents the evolution in the field of biomechanical and postural analysis. Each pair of insoles consists of more than four hundred pressure sensors and enables accurate analysis inside the patient's shoe, real-time monitoring of the examination progress and data logging for up to four hours. FlexInFit is a versatile tool that simplifies the work of many professionals: from the foot specialist who wants to supplement his gait analysis system, to the physiotherapist, from the athletic trainer to the doctor interested in verifying the actual pressure points. FlexInFit is also a device used in the production of orthopaedic insoles, useful for checking orthotic insoles or for testing their effectiveness directly during the footbed testing phase.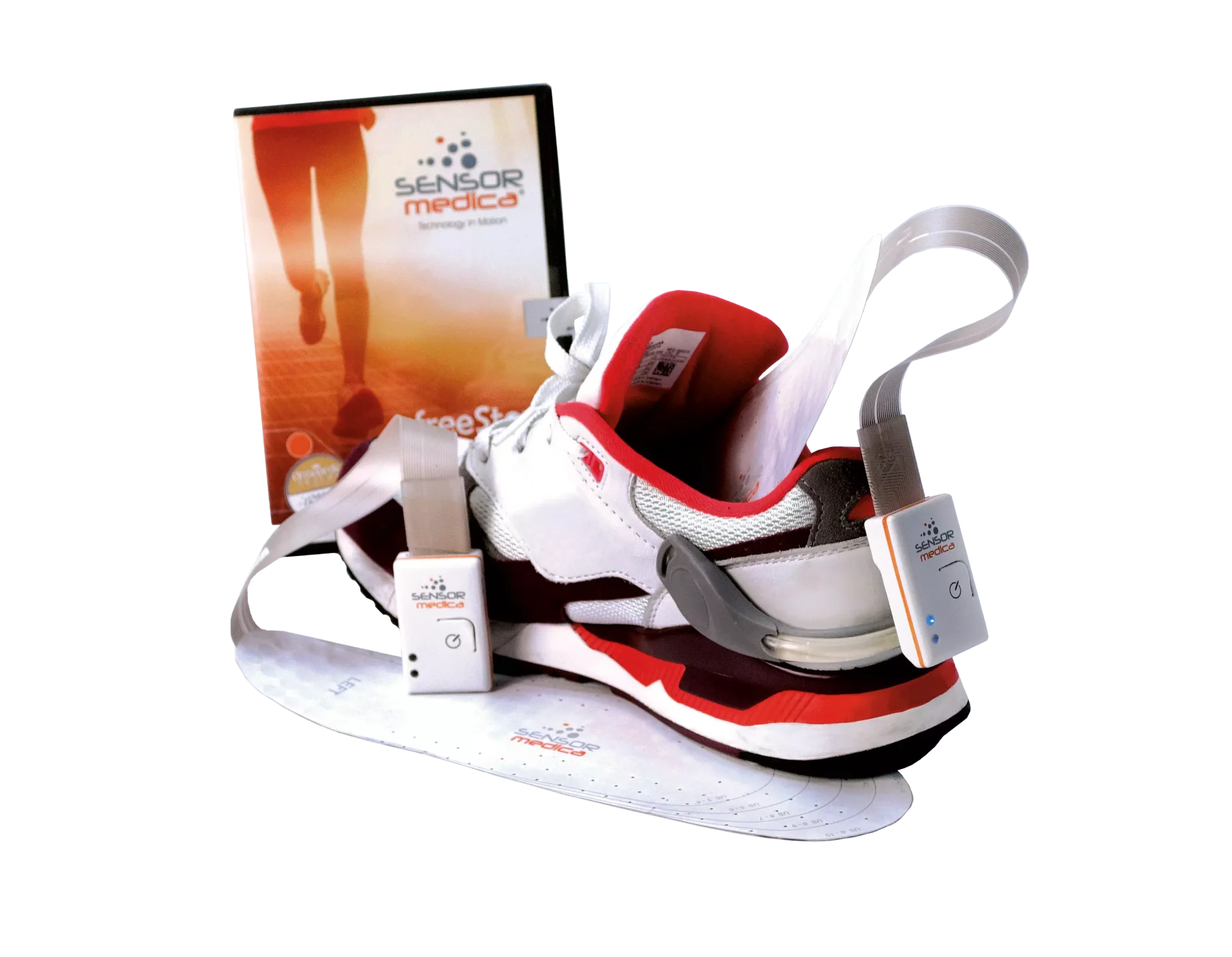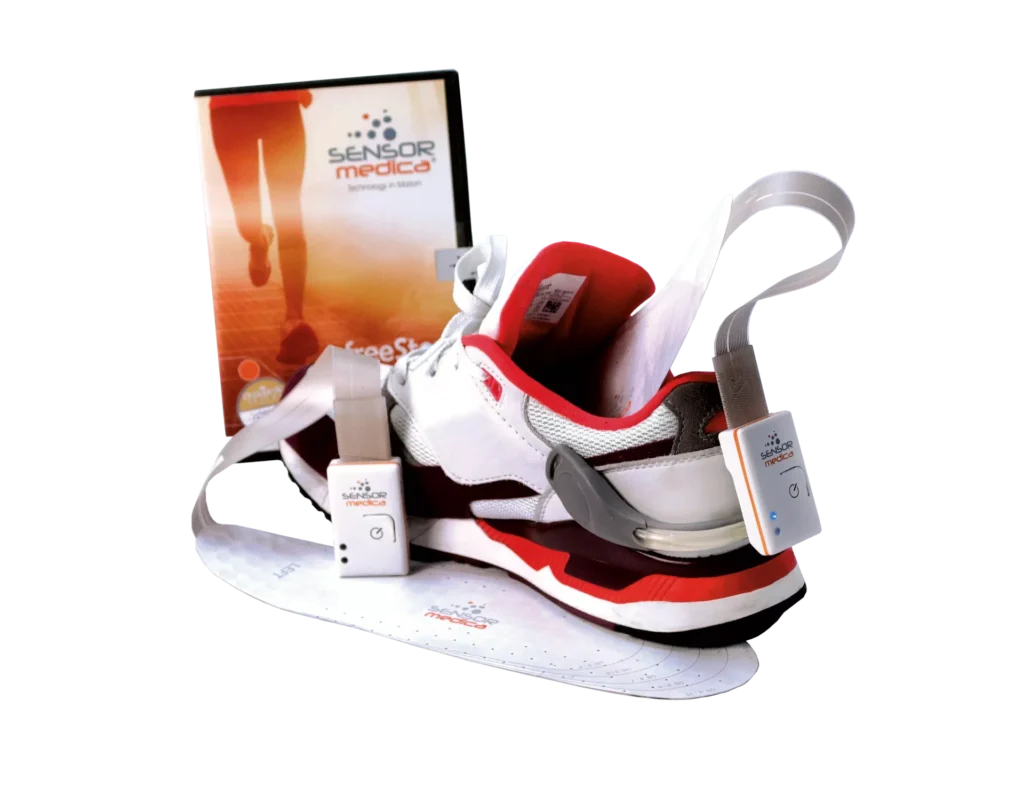 FLEXINFIT ANALYSIS PARAMETERS
Thickness: 0,3 mm
Hypoallergenic polyester material
Flexible and cuttable
Cheap, single-use or re-usable
Available from 35 to 48 (EU)
Resistive sensors
Bluetooth wireless technology up to 100 m
Data storage on a microSD card
Rechargeable battery, up to 4 hours of autonomy
Each pair of insoles has more than 400 sensors
Measuring scale for every single sensor:0-100 N (0-1000 kPa)
Single sensor's sensibility: 0.1 N (1 kPa)
Real-time frequency sampling from 25 to 50 Hz
10 bit digital resolution
Integral Pressure-Time, Gait Line, Rockers, Curve
Pressures' map and CoP butterfly display
Data acquisition and evaluation through freeStep software, with diversified and intuitive graphics for walking and running. Possibility of comparing acquisitions with footwear, with and without foot orthotic correction.
Possibility to acquire, through the use of one or more video cameras, videos synchronized to the pressure analysis of running and walking and to perform measurements on the images.