OUR COMPUTERIZED NUMERICAL CONTROL MILLING MACHINE
The Vulcan VX1R is a professional numerical control machine designed exclusively for the customized and series production of computerized orthotic insoles.
Designed, developed and manufactured by us, it is designed for high workloads and is sized for particularly high operating speeds. The choice of high quality materials and the careful attention to assembly ensure continuity in work at maximum performance in the absence of maintenance.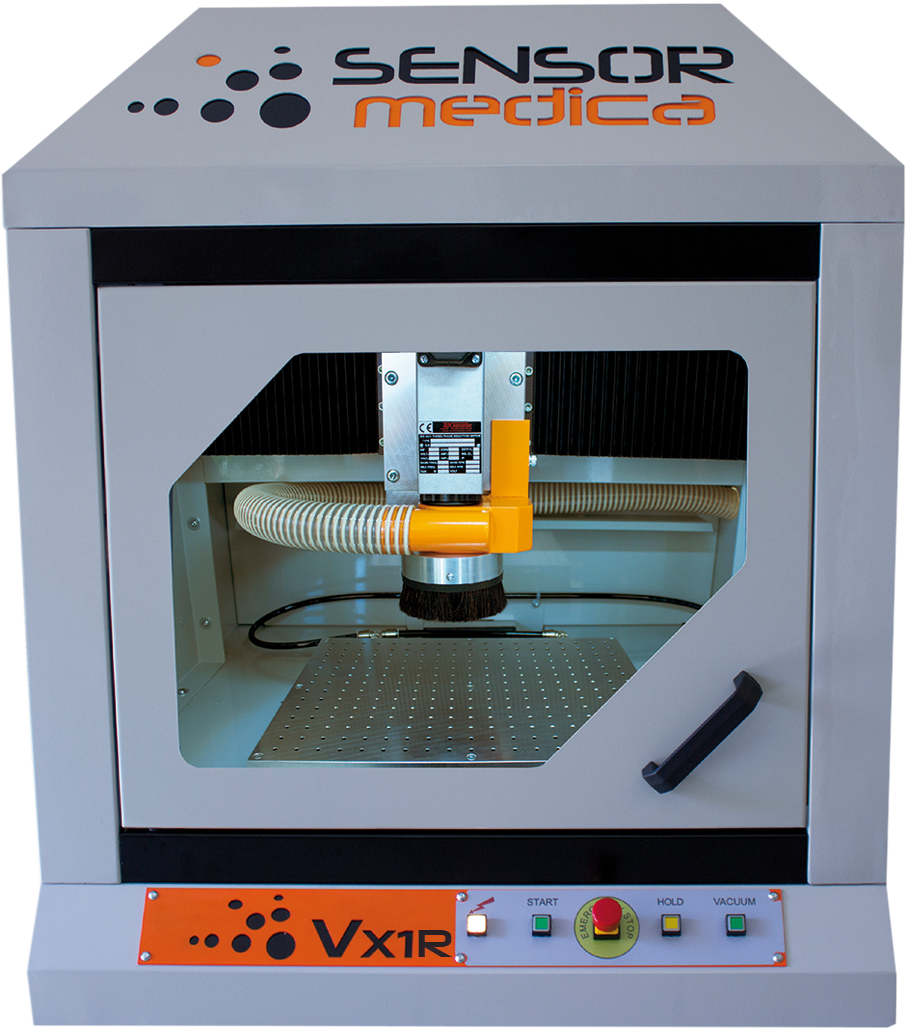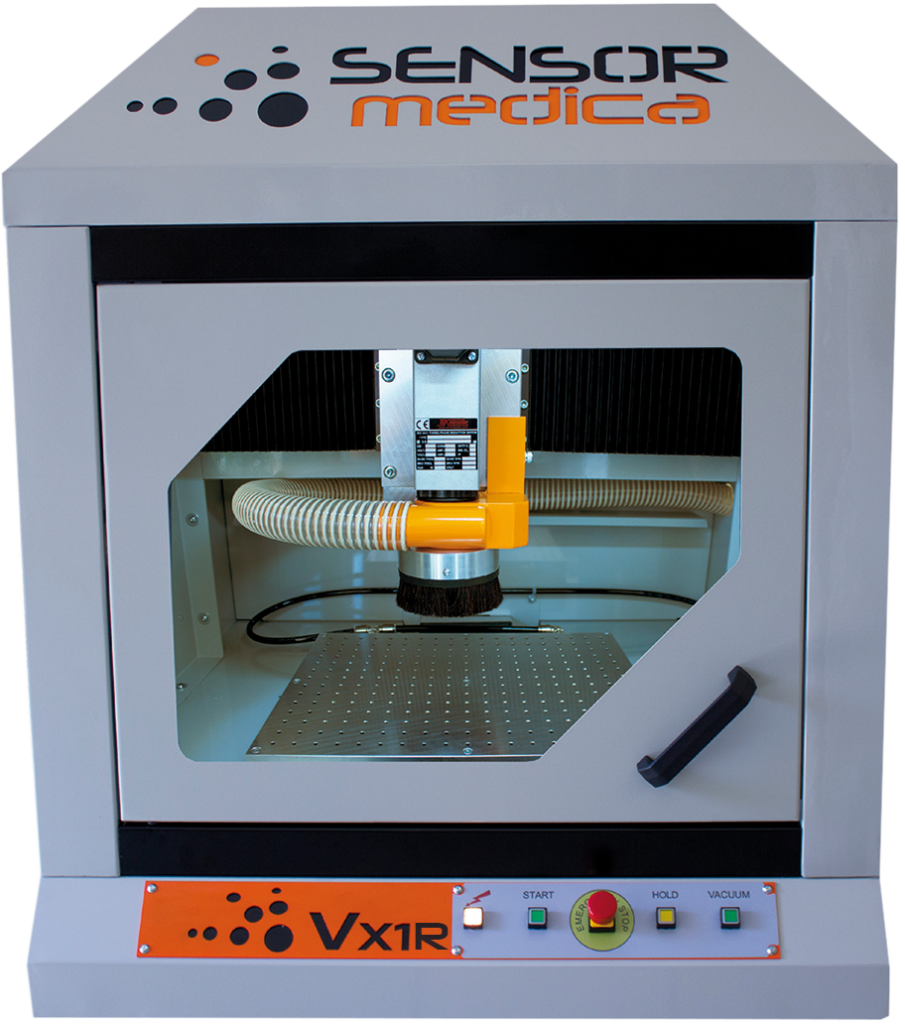 3-axis cutter dimensions 82x91x104 cm
Work area: 300X400x80 mm
220V single-phase power supply
Ethernet connection
Brushless motors with machining accuracy up to 0.05 mm
Machining speed up to 250 mm / sec with acceleration up to 2800 mm / sec2
Asynchronous motor spindle 24000 rpm,
Controlled aspirator, for the aspiration of dust and processing residues
Vacuum pump for sealing blocks without double-sided adhesive
Pair milling cutter on plates, modules and shaped blanks of different formats
Milling of polyurethane molds for manual thermoforming of insoles